Townships, Bureau County, Illinois, USA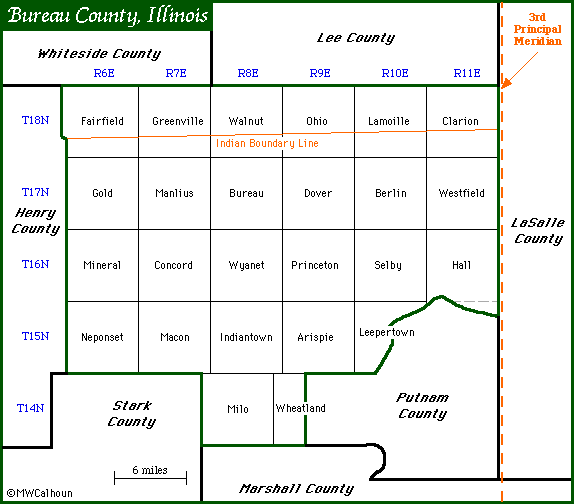 Township designations in the Federal Township-Range Survey System are the numbers along the top and left side in blue.
Townships are measured from the 4th Principal Meridian.
[More about the Federal-Towship Range System of Land Survey.]
---
| Bureau County | Infobahn Outfitters Home Page |
---

Looking for more info? Copyright © 1995-2023 Infobahn Outfitters, Inc., All rights reserved.