Townships, Tazewell County, Illinois, USA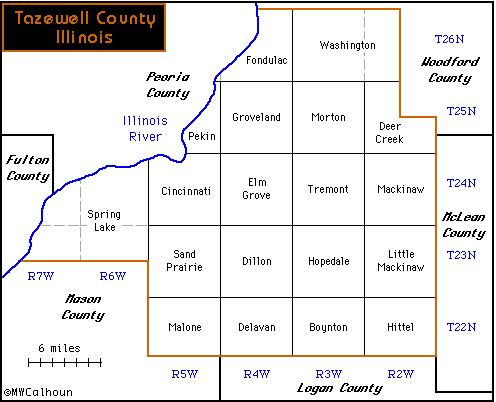 Township designations in the Federal Township-Range Survey System are the numbers along the bottom and right side in blue. The boundaries of these townships are in gray, dashed lines when they don't match the townships designated by name.
Townships are measured from the 3rd Principal Meridian.
[More about the Federal-Towship Range System of Land Survey.]
---
| Tazewell County | Infobahn Outfitters Home Page |
---


Looking for more info?

Copyright © 1995-2020 Infobahn Outfitters, Inc., All rights reserved.