History of Warsaw
Hancock County, Illinois, USA
---
Forts from the War of 1812
During the War of 1812, the British had a military installation at Rock Island, about 100 miles north on the Mississippi River. To counter the British presence in the area, the US built two forts on the bluffs above the Mississippi at Warsaw. Neither fort is in existence today, but a monument was erected in 1914 on the bluff site of Fort Edwards.
Fort Johnson

built in 1814 by Major (later President) Zachary Taylor
abandoned soon after

Fort Edwards

named for Ninian Edwards, first governor of the state of Illinois
erected in 1817
protected movement of supplies up the Mississippi
US fur trading post from 1818-1822
from 1822-1832 was part of John Jacob Astor's American Fur Company
Beginnings of the town of Warsaw
Warsaw was surveyed in 1834 by speculators who thought the area would become important in manufacturing and shipping on the Mississippi River. Today, a large section of Warsaw in on the National Register of Historic Places.
Home of Burgemeister Beer
Warsaw Brewing Company in Warsaw was the home of Burgemeister Beer.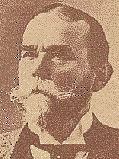 John Hay, a famous citizen of Warsaw
born in 1838 in Salem, Indiana
attended school at Tompkins (Little Brick) in Warsaw in the 1840s
graduated from Brown University in 1858
studied law in Springfield with his uncle, Milton Hay
private secretary to President Abraham Lincoln
Secretary of State under presidents McKinley and Roosevelt -
secured treaty which allowed USA to build Panama Canal
poet - author of Pike County Ballads
novelist
author - biographer of Abraham Lincoln.
Warsaw celebrates "Hay Days on the Mississippi" every October [Oct 14-15,1995]
---
| Hancock County | Infobahn Outfitters |
---

Looking for more info? Copyright © 1996-2023 Infobahn Outfitters, Inc, All rights reserved.